My PhD project on Computed Tomography (CT) scanning for Cultural Heritage Research is part of the Impact4Art project at Centrum Wiskunde & Informatica (CWI) and Rijksmuseum in Amsterdam, The Netherlands. In 2022, I was a guest researcher at the British Museum. Over the last years, I have had the opportunity to work with colleagues at CWI and Rijksmuseum. I enjoy these collaborations and the interdisciplinary character of my research. My work is a combination of technical investigations into tailoring X-ray imaging techniques to the specific requirements of scanning cultural heritage and scanning and investigating case studies with collaborators at the museum. Next to mathematics and computer science I am interested in Science Communication, which I studied during my Masters' Specialisation at Leiden University.
1 minute PhD project video (2020)
Image: Holy woman with lantern, Rijksmuseum collection inventory number BK-NM-9253
CWI podcast 2021 (in Dutch)
For spotify, see here.
For youtube click on the image.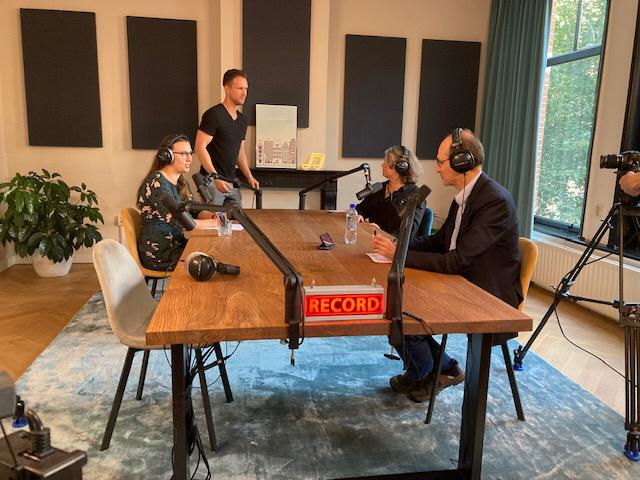 NICAS colloquium presentation 'Tailoring X-ray Imaging Techniques to date the Hugo de Groot chest', 9th of December 2021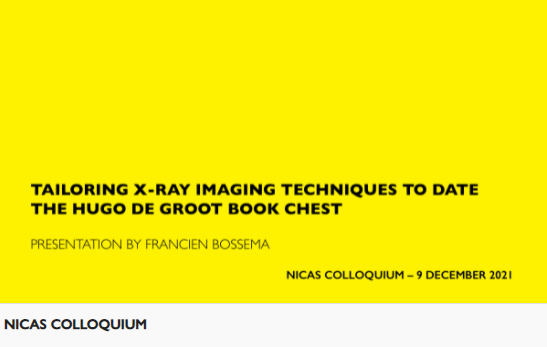 Scientific presentation at the AI&Arts webinar of the Turing Institute 25th of June 2021 (20 min) ---